Maybe you do, if you know
Espers
(
drag city
), then you have heard him. But Greg Weeks also has performed as a solo artist since the late 90's.
Greg Weeks
(
official site
/
wiki
/
myspace
)
///Philadelphian
///Part of the Acid-Folk scene
///Music is real minimal folky buzzy sounding
///(misc.) Rarely tours, never seen live, probably smokes a lot of pot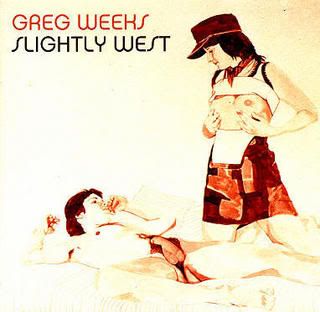 LOVE the album Artwork. Nothing like a softie to just brighten up your day!
Greg Weeks - Slightly West
ep
1. One Summer Night
2. Unsettled (By The Sun)
3. Slightly West
4. Devils
5. Settle Down